<![if !vml]>

<![endif]>
In December, 2003, the Deer Trail Board of Trustees submitted an Arapahoe County Community Development Block Grant application for approximately $83,000 to pave 8,300 square yards, about three and one-half blocks, of Deer Trail's busiest streets.
Except for two state-maintained highways, Deer Trail had no paved streets, only gravel roads.
After much anticipation, good news arrived. On March 2, 2004, Deer Trail received word that the grant request had been approved, and bidding on the project could begin!
Bids were reviewed, and the contract was awarded to Colorado Asphalt Services, Inc. CASI's bid was low enough to incorporate another 3,655 square yards of paving, two more blocks, into the project.
After weeks of preparation and hours of volunteer work, paving commenced on September 13, 2004. Within two days, Deer Trail had its first paved streets, four blocks of Second Street, and Aspen and Date Streets, from First Avenue to Second Avenue.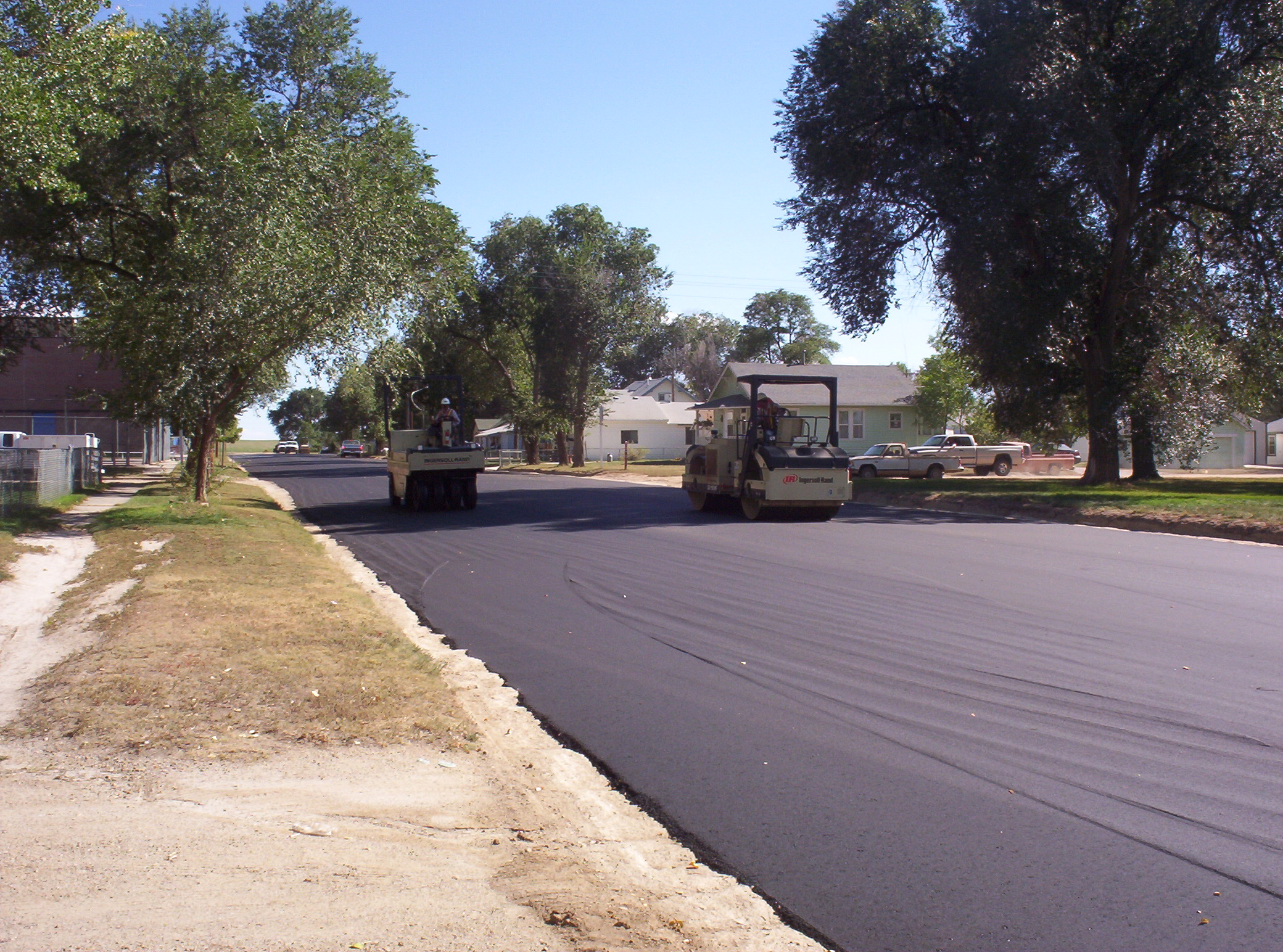 Looking south on Second Avenue towards Birch and Aspen Streets,
this was part of the portion paved on September 13, 2004.
The Board of Trustees is very proud of Deer Trail's first paved streets and, if possible, hopes to continue to pave streets to help reduce dust and erosion.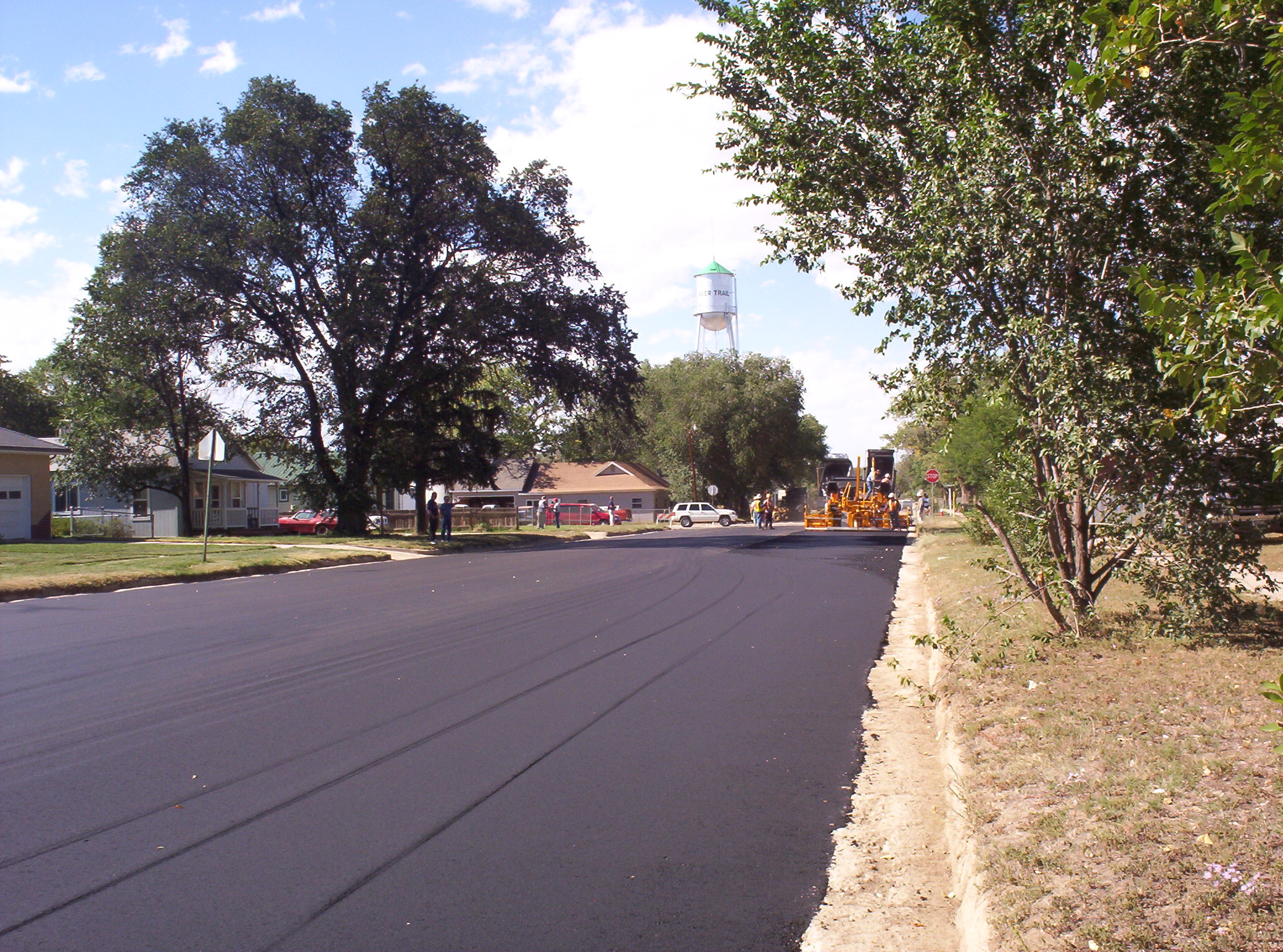 CASI began paving at the south end of Town at Aspen St. and worked
northward. This photo is looking north toward Cedar St.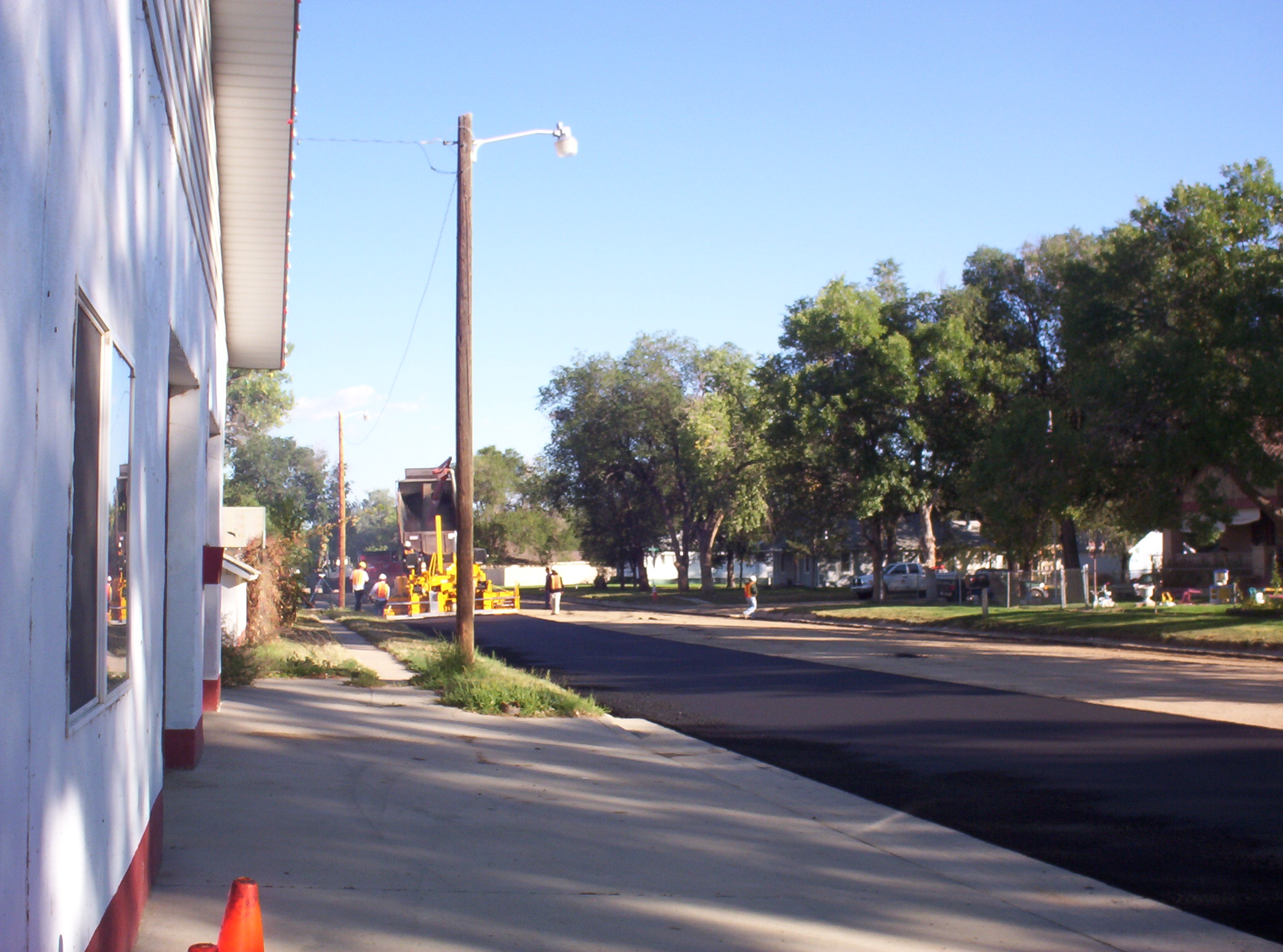 During the second day of paving, streets were finished north from
Cedar St. to Elm St. as well as a portion of Date St. between
First and Second Avenues.